Biography: Darren Hayman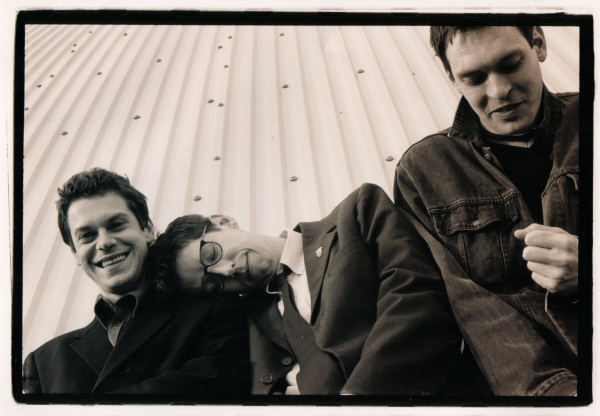 Darren Hayman is a thoughtful, concise and detailed songwriter. He eschews the big, the bright and the loud for the small, twisted and lost. For 15 years, and over 14 albums, Hayman has taken a singular and erratic route through England's tired and heartbroken underbelly.
Hayman was influenced by punk through his art college years, but throughout the '90s he was inspired by American lo-fi indie-rock.  A chance meeting with John Peel favourites New Bad Things and shows with them in London and Portland USA taught Darren the DIY ethic and soon he was self-releasing records by his first band, Hefner.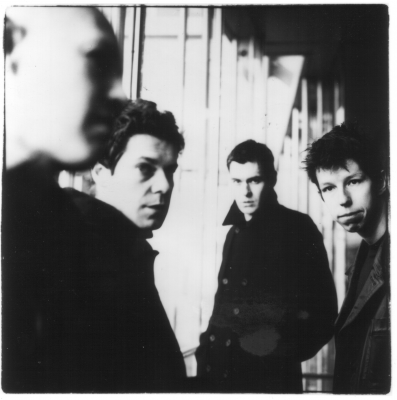 Hefner's first records attracted the attention of cult indie label Too Pure and the broadcasting legend John Peel. The band's first album, Breaking God's Heart (1998), mixed raw, sexual words with religious imagery and earned the band a loyal, intelligent following in the UK, Europe and the USA.
The second album, The Fidelity Wars (1999), shifted the songwriting focus to the personal and remains a fan favourite. By the third album, Hayman had started to develop a sharp, incisive voice. The song narratives now took place in the toilets and kitchens of everyday British homes. Hayman sang about the thread on skirt hems and the hairline cracks in the china as well as the tears on cheeks. Soul influenced and layered with warm brass, We Love the City (2002)became the critical and commercial highlight of Hefner's short, intense career.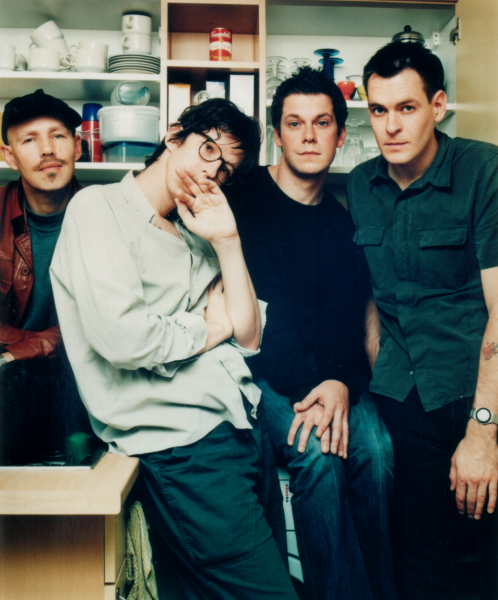 Hefner's valedictory album, Dead Media (2001), presented an erratic creative left turn. Largely leaving their guitars in their cases, the band made a bizarre, stuttering bleeping confection on ancient analogue synths, confusing critics and halving their audience.
Undaunted Hayman belligerently continued in this direction with his post-Hefner band, The French. Their album, Local Information (2003), ditched stringed instruments completely and imposed severe creative constraints such as only playing instruments monophonically (no chords).
Local Information torpedoed Hayman's career and instigated a two-year legal tussle with his label. Despite this, it remains one of his favourite records and its tales of provincial disconnection established the blueprint for his solo career.
Hayman's first solo albums, Table For One (2006) and The Secondary Modern (2007) found him licking his legal battle wounds, reflecting on a brief, failed teaching career and spending long, quiet afternoons wasting time in hidden cafés.  The critics were charmed, all the same – The Guardian opining that Hayman's profoundly English songwriting was "the match of Ray Davies."
To support this burgeoning career, Hayman formed a backing band, The Secondary Modern. A loose, urban folk collective, they underpinned Hayman's concrete sorrow with rural violins and tired pianos.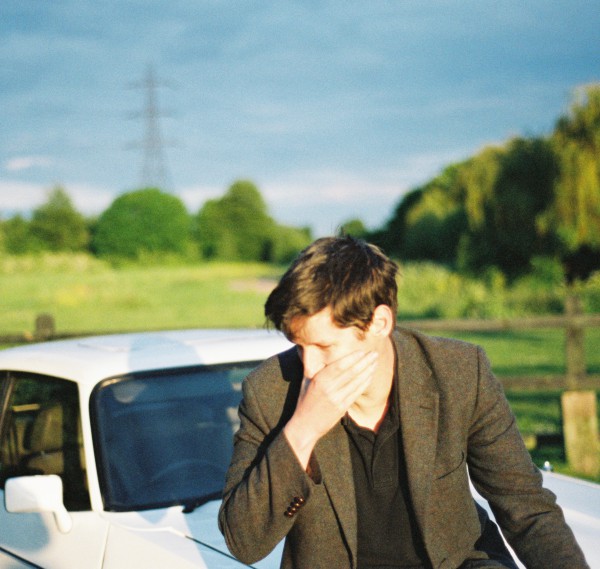 Meanwhile, Hayman was still busy exploring the quiet corners of British life. The Great British Holidays (2008) was a series of EPs recorded in typical UK holiday locations: a caravan, a bed-&-breakfast and a Butlin's holiday park, while Pram Town was a landmark record for Hayman. The name is derived from a term of affection applied to the thriving Essex 'New Town' of Harlow, in the 1950s. The album dealt with Hayman's own Essex childhood and small-town life, set against a backdrop of provincial ennui and crumbling civic amenities.
Pram Town (2009)was also the first of a series of Essex-themed albums, allowing Darren to explore nuanced subjects in detail.
Essex Arms (2010) saw Hayman apply his gimlet eye to the countryside – the lawless, broken gaps between the towns.  The album proffered poignant hymns to the love and violence found in rusty cars and country lanes. Bruised acoustic guitars and twisted banjos accompanied dirty teenage tears down the Thames estuary.
2010 saw Darren become the victim of a vicious attack after a show resulting in   hospitalisation with a fractured skull. The resulting album saw Darren dealing with temporary deafness in one ear and prolonged vertigo. A plaintive, restful record which avoided sharp or loud sounds, The Ship's Piano (2011)dealt with ballroom instruction, dying houses, a world without children and the life story of the titular piano.
Lido (2012)offered another radical departure; an entirely instrumental album about open and disused British open-air swimming pools. Darren buried sourced field records amongst meandering ambient soundtracks to concrete and chlorine.
Hayman's next album, The Violence (2012) – the last of his Essex Trilogy – was the most conceptually odd yet artistically satisfying of his entire career. A 20-song account of the 17th century Essex Witch Trials set against the backdrop of the English Civil Wars, this seemingly impenetrable subject matter is rendered entirely accessible by Darren's most sophisticated arrangements and winning melodies. "It's about how violence frightens us and how fear just leads to greater violence," says Hayman of The Violence. The record received the best reviews of Hayman's career ("His vision goes far beyond any other current independent artist and is a true treasure", said Q Magazine; "Behind this bold and unique record lurks the thinking person's indie-pop legend and unaccredited national treasure, Darren Hayman", waxed Stewart Lee in The Sunday Times.
Hayman followed The Violence with a sister album of 17th century folk songs called Bugbears.
In 2015 Hayman set the political lyrics of William Morris to music on his album Chants for Socialists. Morris had written lyrics to be set to the contemporary music of the time. The music was recorded in three of Morris' homes and the sleeve printed on Morris' own printing press.
Also released in 2015 was a cassette of lullabies and a travelogue album recorded in Florence Italy.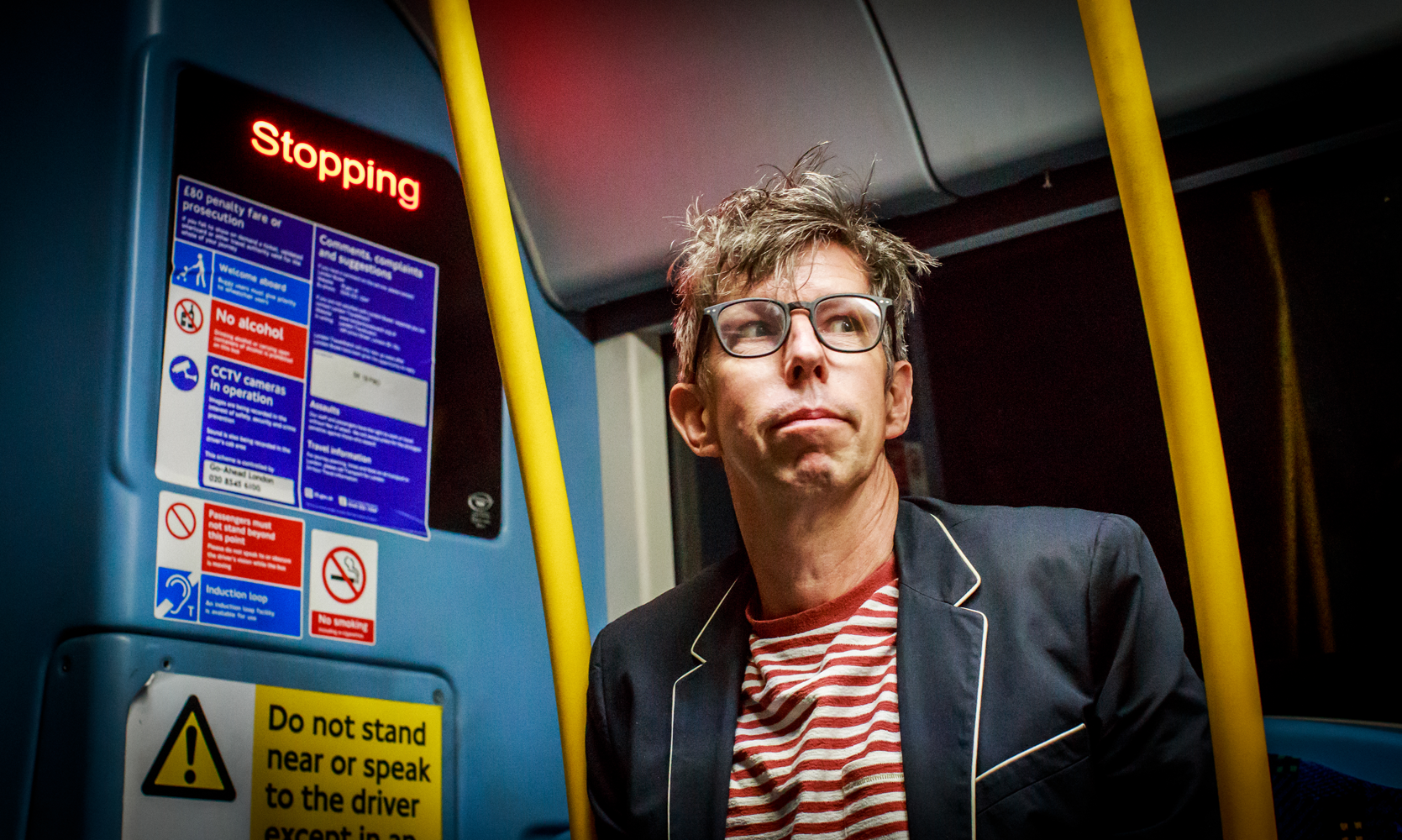 From 2016 to 2018 Hayman released another trilogy of records; Thankful Villages. A Thankful Village is a village where every serviceman returned home alive from the First World War. There are currently believed to be 55 Thankful Villages in Great Britain. Darren visited every one and recorded a song and made a short film in each. The project received an Arts Council grant, large features in the Guardian, Independent, and Financial Times. Darren appeared on an ITV documentary, Radio 4's Loose Ends, and PM as well as presenting his own radio documentary on the subject. The project also saw Darren receive an award for being 'Hardest Working Artist' in 2016 from the Association of Independent Music.
Darren then followed this with an album telling the story of each of the 12 men to walk on the moon called 12 Astronauts in 2019. He also released another travelogue album Songs of High Altitude recorded partly on his travels in India.
After a decade of high concept albums Hayman returned to songs of a more personal nature on Home Time (2022) and acoustic rock album with hooks and choruses reminiscent of his earlier work with Hefner. The album also had a baby sister album called I Can Travel Through Time which took the form of a seven inch single with ten tiny songs on it.
November 2022 sees the release of You Will Not Die (Fika Recordings), a double album of 24 electronic songs recorded on vintage analogue synthesisers, performed by Hayman alone.