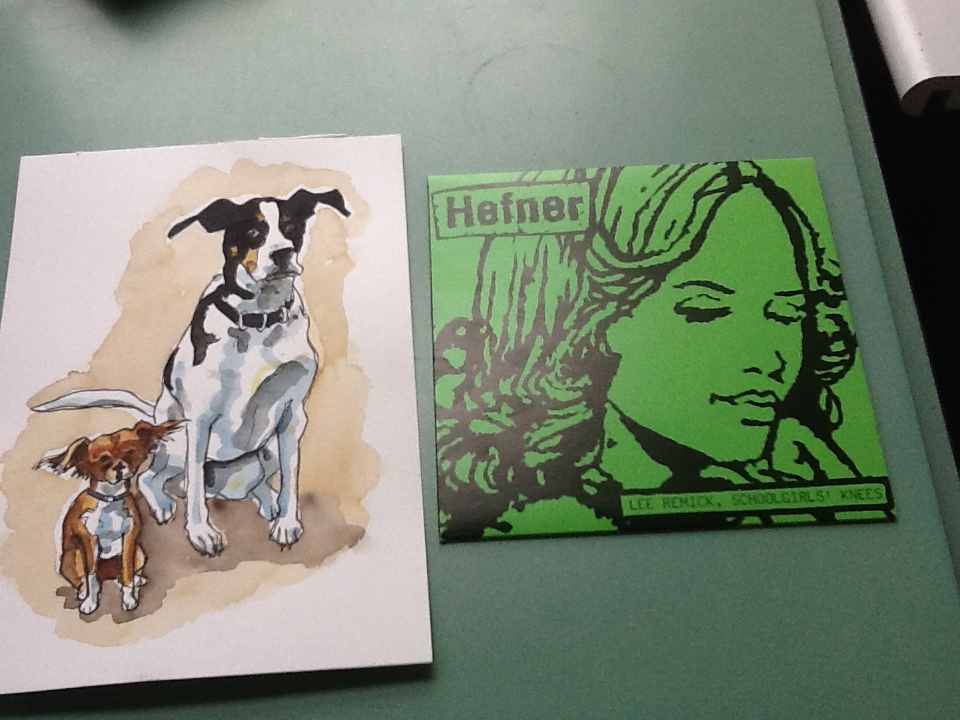 I would very much like to save this puppy.
https://www.gofundme.com/27d2fjdx
If you donate £10 to this Go Fund Me and leave as a message 'Darren's Raffle then if the target is met I put you in a raffle for an original vinyl copy of Lee Remick, Hefner's second ever single and a dog painting that I'll do for you. Or a cat. Or a train.
If you put more than £10 IE £20 or £30 then that will give you extra 'tickets' in the raffle.
This is easy right? We can make up the £2000?
Make me happy!
BTW I've checked it out and it's all completely genuine. Please RT and Facebook it etc.