Category:
Pram Town Related Posts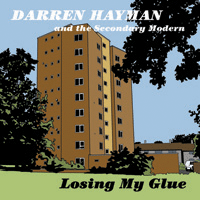 Originally released March 2011 on Belka.
The EP 'Losing My Glue' takes its title track from Darren's acclaimed album Pram Town, and also features the songs 'Ruth', 'Small Town Sleeping', and 'Amateur Dramatics'. 'Ruth' and 'Small Town Sleeping' were recorded in a special recording session and co-written with Secondary Modern drummer David Sheppard of Ellis Island Sound. Losing My Glue can be purchased from Darren's Bandcamp – click through on the playlist below.
 Download for £1.50