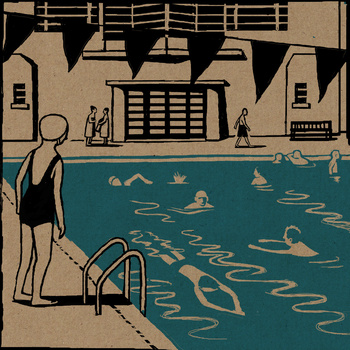 Released 27th August 2012
Lido is a beautifully hand packaged CD and Vinyl record about Britain's open air swimming pools.
The CD sleeve is hand glocko printed and the LP is on beautiful blue vinyl. Vinyl comes with download.
The very limited edition second run of Lido is now available.
After this run though we plan on Lido being unavailable for a while, physically at least.
Click here for more on the Lido project
Physical Copies of Lido on CD and Vinyl have now sold out.
Or buy on download here from Bandcamp for £7.