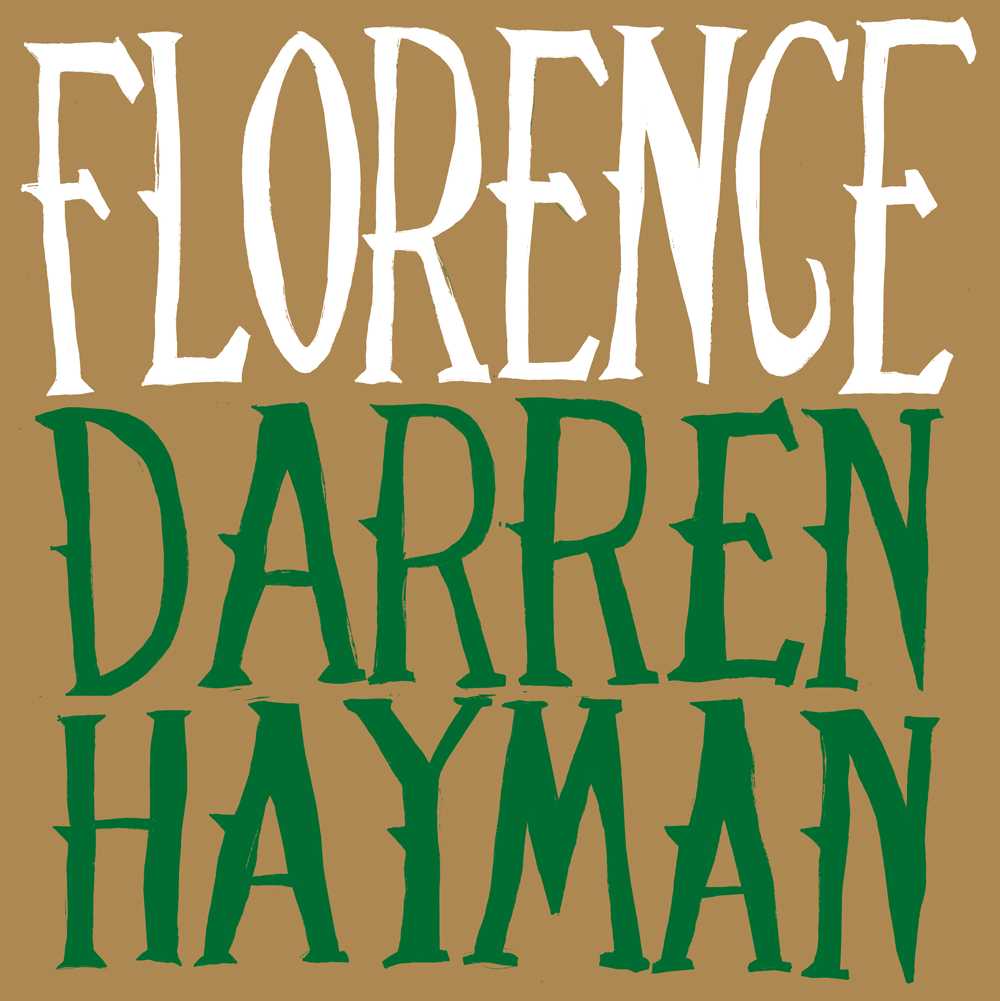 6th November 2015
12" vinyl LP / digital – Fika Recordings
Darren Hayman returns with a beautifully delicate and touchingly honest album simply titled Florence after the city in which it was created. This is his very first purely solo album, featuring no other musicians. It was written and recorded between Christmas and New Year at the end of 2014 in the Firenze flat belonging to Elizabeth Morris (Allo Darlin') and Ola Innset (Making Marks). Continuing his habit of making incisive, observational and beautiful albums, with Florence Hayman has taken a back-to-basics approach, eschewing his recent collaborative, conceptual approaches for a humble and modest solo effort, entirely recorded and performed in the Italian apparetemento of his hosts.
est known as the singer-songwriter of the phenomenally successful and much-loved Hefner, Darren Hayman is now 15 years, and over 14 albums, into an increasingly idiosyncratic career path, where he has taken a singular and erratic route through England's tired and heartbroken underbelly. Darren is also writing the best tunes of his career; increasingly complex and mature songs, he is a thoughtful, concise and detailed songwriter.
Hayman's first two solo albums, Table For One (2006) and The Secondary Modern (2007), charmed the critics – with The Guardian opining that Hayman's profoundly English songwriting was "the match of Ray Davies". Mostly joined by his band The Secondary Modern – a loose, urban folk collective, underpinning Hayman's concrete sorrow with rural violins and tired pianos – he has released a series of albums,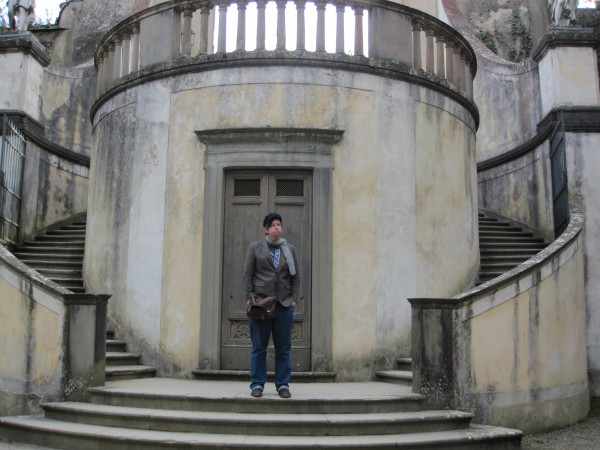 largely focused on place. This allowed for the exploration of nuanced subjects in detail, with a trio of albums based in Essex (2009's Pram Town and 2010's Essex Arms) and culminating in 2012's The Violence, a 20-song account of the 17th century Essex witch trials. From this he developed an album of English Civil War folk songs of the time (2013's Bugbears) and stayed with the historical theme for this year's Chants For Socialists, which saw him set William Morris' words to music, creating an album of kindness and hope that brought Hayman's most critical acclaim yet.
Florence is sparse and poignant. Tinged with melancholy and etched with heartache, revealing the very best of Hayman's considerable songwriting verve, this collection of songs shows what you can achieve whilst on holiday at a friend's house, taking refuge in the winter quiet during the festive season.
DOWNLOAD DIGITAL VERSION FROM BANDCAMP FOR JUST £7