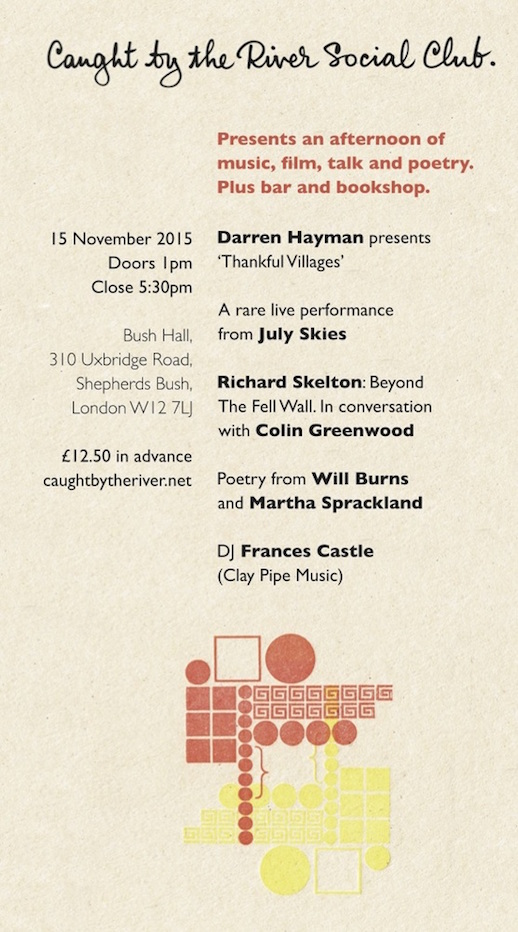 Those of you who follow me on Twitter would have seen some of this project already.
It's a massive undertaking for me. I am intending to soundtrack 55 British villages. I would love it so much if some of you could come to this first performance of Thankful Villages. A revealing of a work in progress. There will be films of the visits as well as the music and songs themselves being performed.
Tickets can be bought from here.