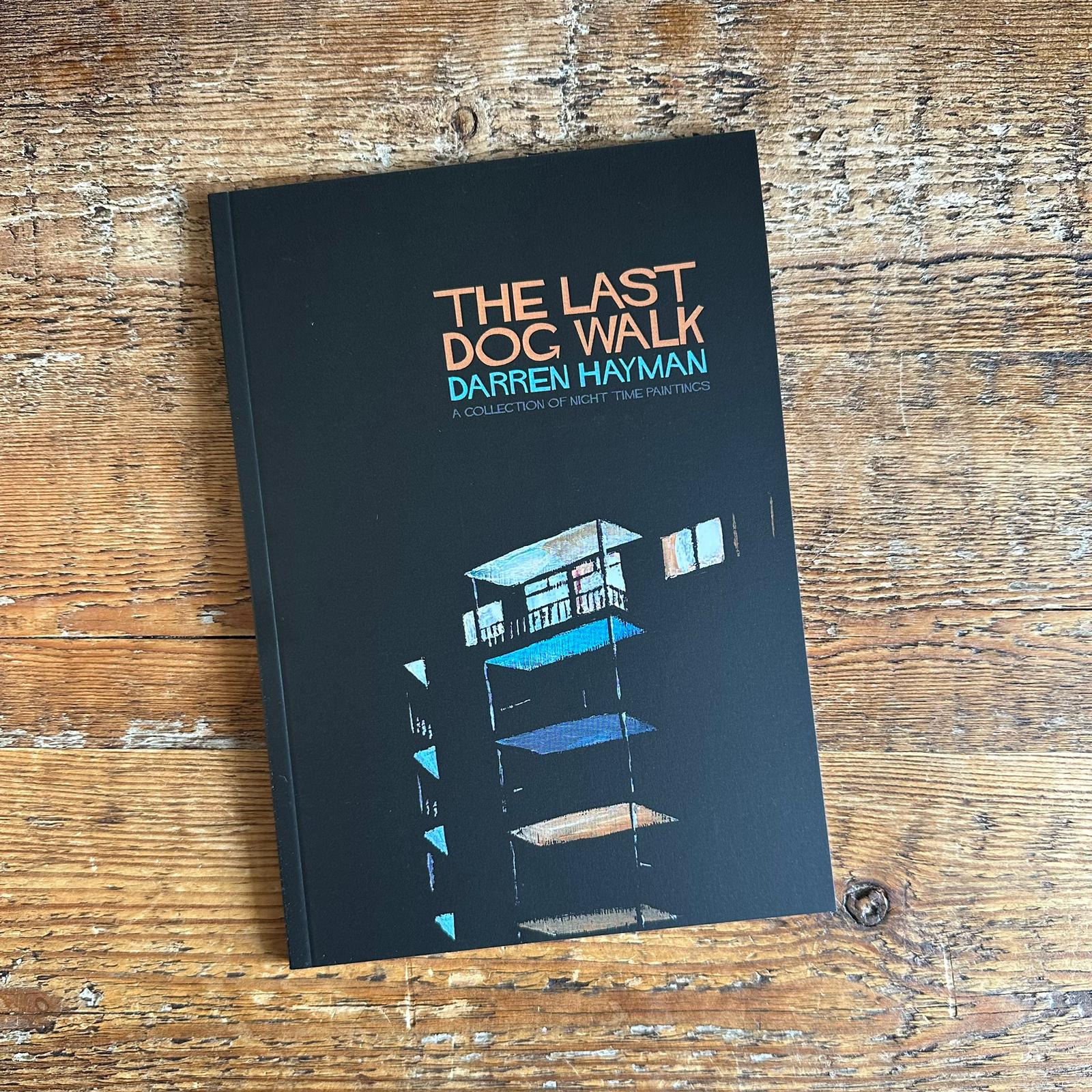 A 72 page book of Darren's first ever painting exhibition.
The Last Dog Walk is a collection of paintings about solitude, loneliness and envy. Each painting is accompanied by a new Hayman lyric or line of poetry.
Please take care to choose correct worldwide location. Price includes postage and packing.
SOLD OUT!