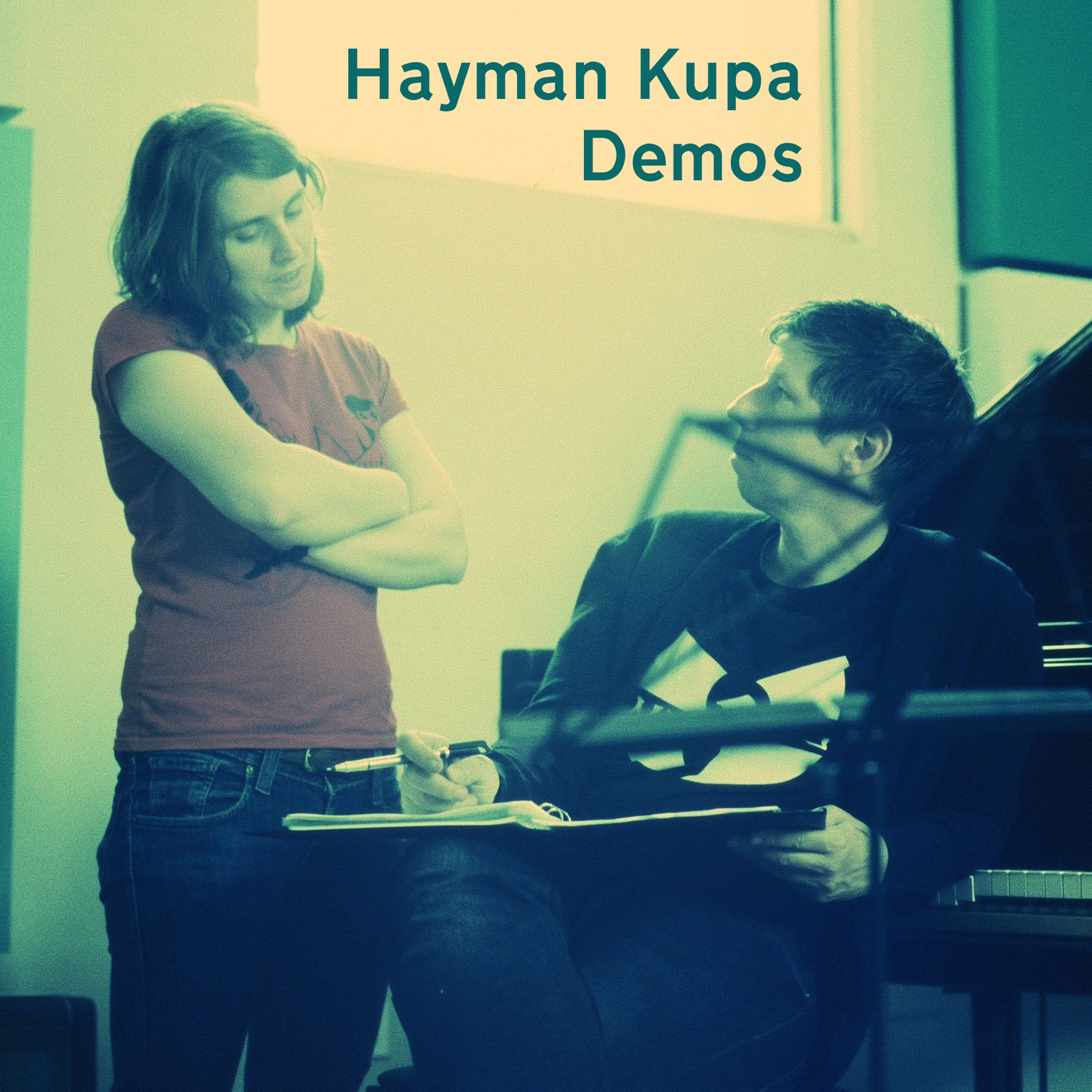 Hayman Kupa Demos
I had a bad review this week that said a record of mine sounded like demos.
I was a bit miffed because I wasn't trying to make it sound like demos but then again I wasn't trying to make it sound sparkly and hi-fi either. I think what a lot of people mean when they say lo-fi is 'not many instruments.'
It is true that I have long been fascinated by lo-fi music and demo versions of songs. I am often trying to challenge what the word 'finished' means in terms of music because often 'finished', to me, sounds overworked or stale.
It's a conundrum in terms of recording because the demo is fascinating as it provides a snapshot, an outtake, something hidden. You can't make that on purpose; you can't make an album whilst thinking 'let's make it sound as though we didn't want people to hear it.'
I think my way of approaching the problem is to consider that any recording, no matter what the circumstances, could be the finished version. Don't rule it out that we might just have captured it.
I was thinking this whilst writing these songs with Emma. I said it after we had written them all, 'What if this is the album?' Even after we recorded all the songs again 'properly' I was suggesting that some of these phone recordings be put on the record.
Listening now I realise that Emma and Tom Ashton (our Label) were correct. They too sketchy with too many mistakes and laughs and gaffs.
I still often suggested the idea of it being a tape release or something else.
Now I've finally got my wish. I think it's because these demos tell a story. Me and Emma barely knew each other when we started writing at the beginning of these recordings and now she's my best friend. So that story, inside these recordings, holds enormous value to me. It might not to you.
It is REALLY lo-fi. They do sound like demos. However, you will hear alternate lyrics, versions before the other person became involved, different arrangements and cuckoos in Emma's back garden.
I hope you like this a fraction as much as I do.