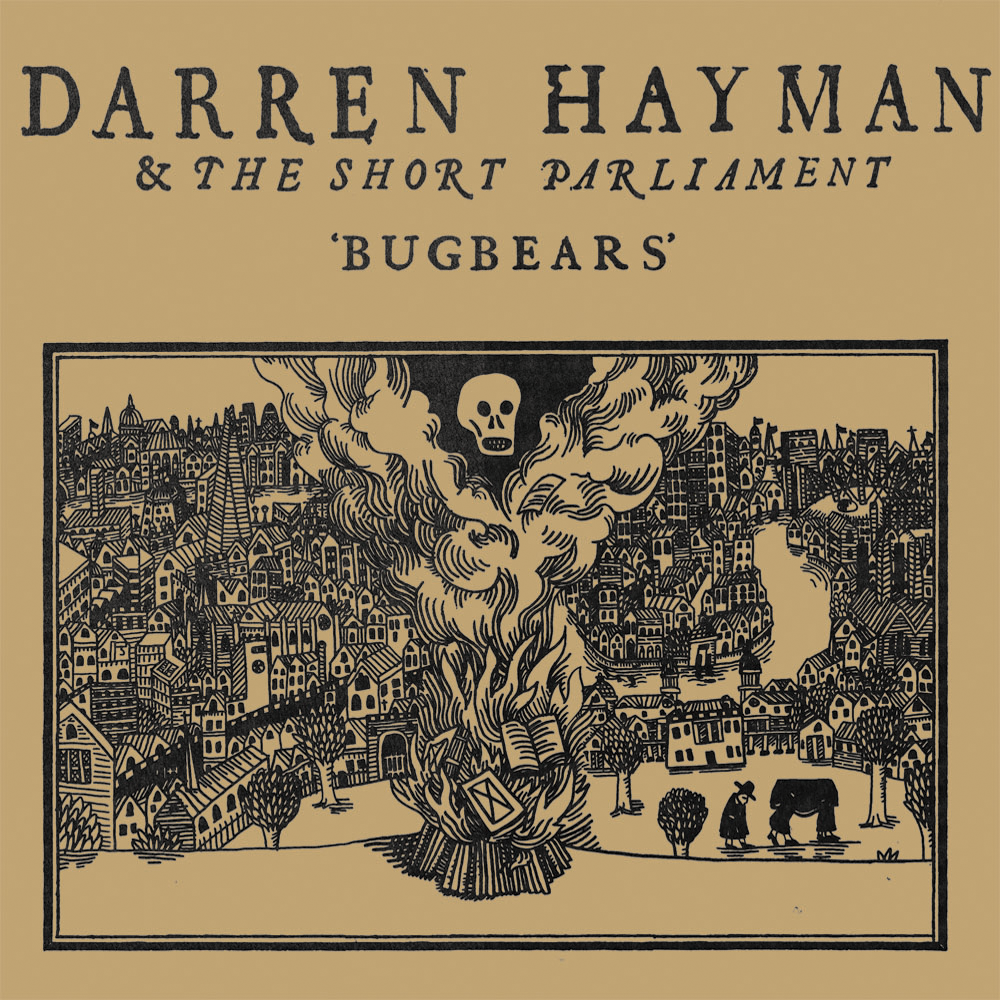 1.
Martin Said

2.

Bugbears

3.

Sir Thomas Fairfax March

4.

Seven Months Married

5.

Hey Then Up We Go

6.

The Owl

7.

The Contented

8.

Impossibilities

9.

Babylon Has Fallen

10.

I Live Not Where I Love

11.

Bold Astrolger

12.

Old England Grown New

13.

When The King Enjoys His Own Again
about
An album of songs from the English Civil Wars and seventeenth century to accompany The Violence.
I recently made an album called 'The Violence'. It concerns itself with the East Anglian witch trials during the English Civil Wars. During my research I started to come across folk songs of the seventeenth century and Stuart era. Two such songs appear on that album: 'When the King Enjoys His Own Again' and 'A Coffin for King Charles, A Crown for Cromwell and a Pit for the People'. 

I didn't seek to achieve forensic detail when finding these songs, but was keen to have a sense of the flavour of the music of the era. As a side project to the album, I started to record and adapt some of the songs, and now they are collected here.
Consider this an accompanying volume to The Violence, a scene setter, a spin off.
Although I did a fair amount of research, these are not meant to be definitive or historical readings of the songs. I have revised, edited and even rewritten in places.
Thanks to Malcolm Taylor and the library at Cecil Sharp House, and the English Folk Dance and Song Society.
Darren Hayman, February 2013.
credits
releases 15 July 2013
The Short Parliament are
Bill Botting
Dan Mayfield
Dave Watkins
David Tattersall
Johny Lamb
PLEASE NOTE WHEN PRE-ORDERING BUGBEARS. SHIPPING WILL GO OUT 15 JULY 2013. IF ORDERING OTHER RECORDS, PLEASE PUT THEM IN A SEPARATE ORDER OTHERWISE THEY WILL BE SHIPPED WITH BUGBEARS.
Pre-order Bugbears on CD
Gatefold litho printed brown card sleeved complete with 16 page booklet of illustrations, lyrics and Darren's research notes.
Pre-order Bugbears on Heavyweight 12″ vinyl
Pressed on 180gsm heavyweight black vinyl, nestled within a luxury polylined sleeve and coming complete with a full 16 page booklet of lyrics and Darren's research into the songs, the poems and the events that inspired the music of the time. Each song comes illustrated by a different graphic artist, including Pam Berry, Robert Rotifer, James Paterson, Rose Robbins, Frances Castle, Joe Besford, Jonny Helm, Sarah Lippett, Dan Willson and more…