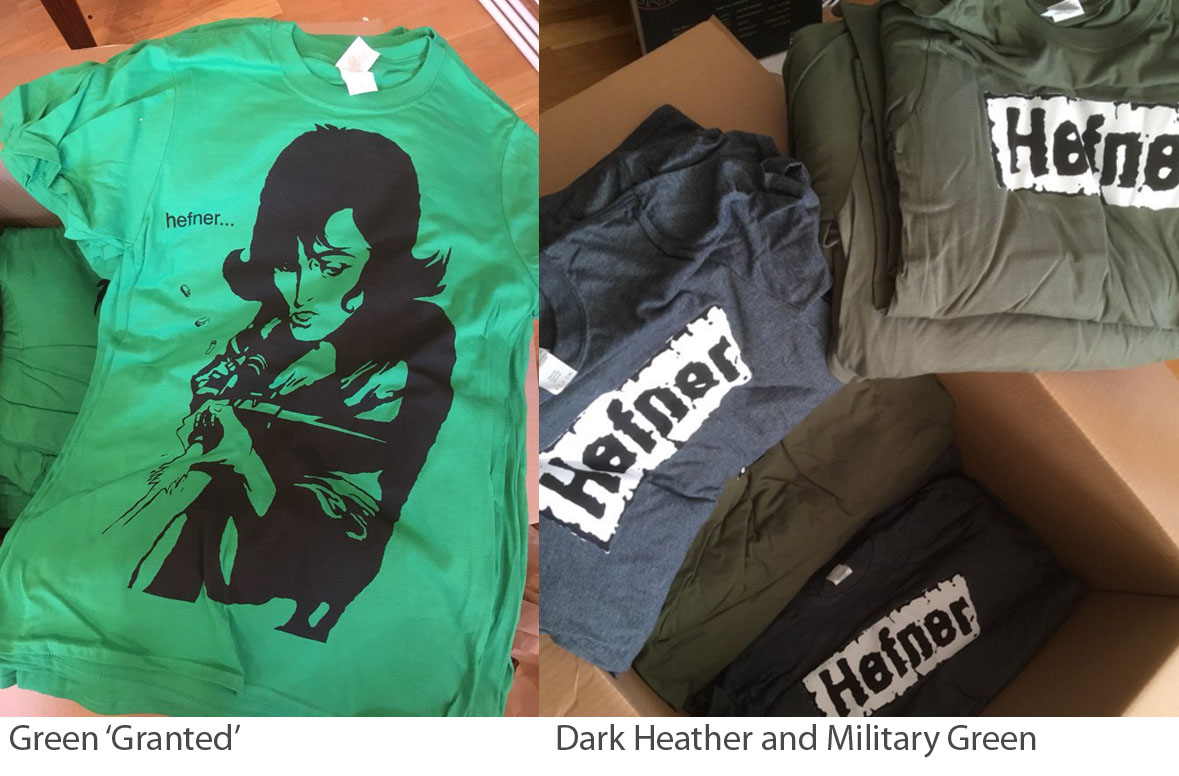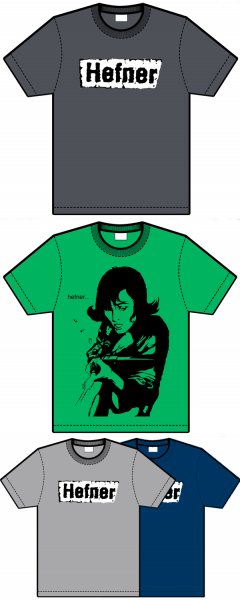 I've had some more classic Hefner T-shirts printed in two new colours Dark Heather (like a dark grey) and Military Green.
They come in 4 colours (Dark Heather, Military Green, Grey and Navy,) and five sizes.
We have also now re-printed the green 'I Took Her For Granted' T-shirt.
Size Chest (to fit):
S – 34/36″ // M – 38/40″ // L – 42/44″ // XL – 46/48″ // XXL – 50/52″
Available in four sizes, and two colours.
Buy now, prices include P and P.