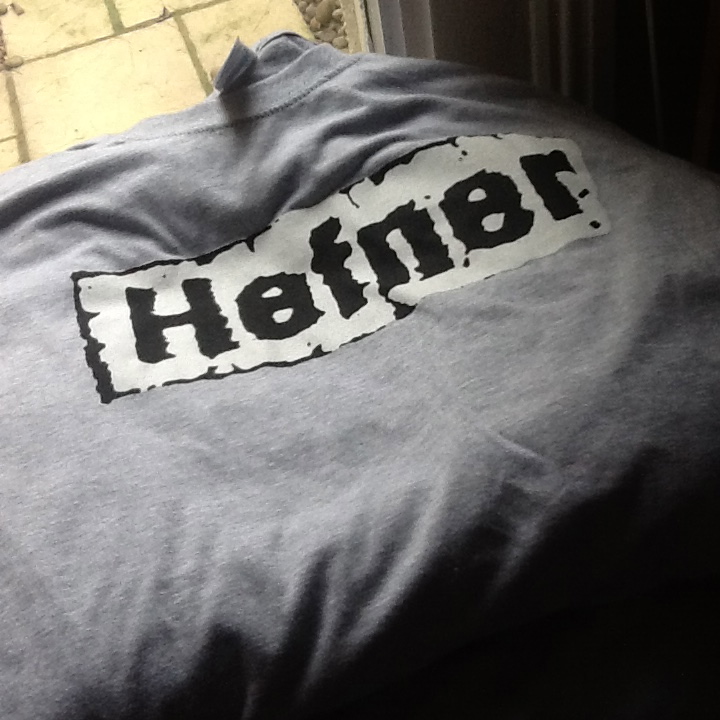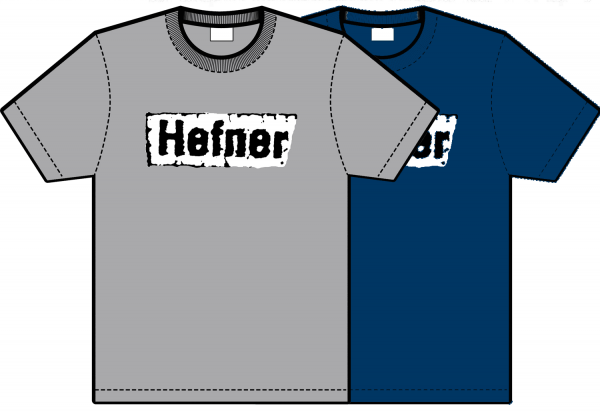 The classic Hefner logo T-shirts are back. It might be longer than 10 years since I last had these printed. You used to see them all over Reading Festival didn't you?
It's a bit of an experiment, I'm not sure how many of you wear band tees so I've only printed 100, let's see how we go.
Also after some solid market research (half an hour on twitter) I'm inclined to think that not many people wanted fitted women's tees any more, apparently they're a bit 90s, but if this goes well let me know what you'd like to see. Also let me know if there were any other designs from yesteryear you'd like to see come back.
They come in 3 colours (Grey, Light Blue and Navy) and five sizes.
Size Chest (to fit):
S – 34/36″ // M – 38/40″ // L – 42/44″ // XL – 46/48″ // XXL – 50/52″
Available in four sizes, and two colours.
Buy now, prices include P and P.