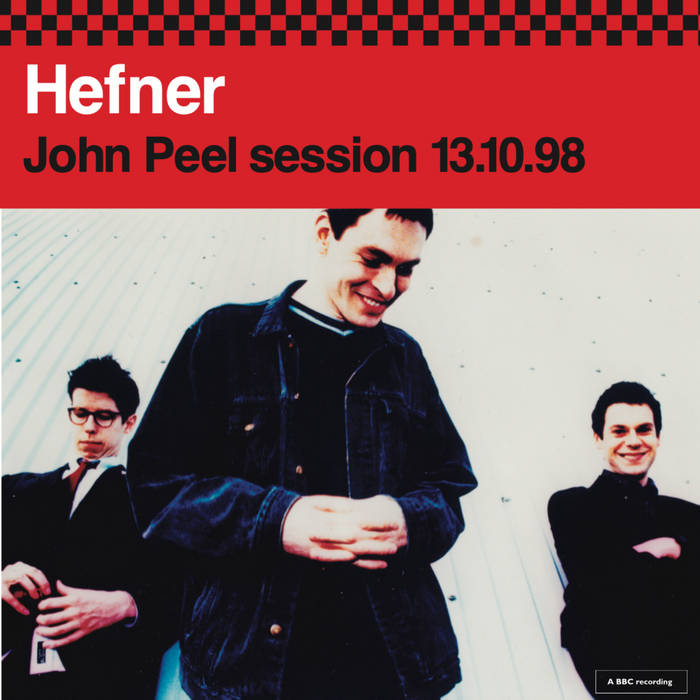 "It's all about sex with Hefner, isn't it?" – John Peel
Hefner's unique brand of lo-fi indie folk made them a staple of John Peel's show in the late 1990s, when they often took high rank in the annual Festive 50 chart voted for by the legendary broadcaster's devoted listeners. Released on vinyl for the first time, this is the group's first Peel session, featuring a Beach Boys cover plus three early Hefner songs – and free downloads of the original BBC files and a set of postcards featuring early gig flyers designed by Darren.
.
Songsheet:
The Science Fiction
I Stole A Bride
You Need A Mess Of Help To Stand Alone
Lisa And Me
Pre-order now, prices include P and P.
Please take care to choose correct worldwide location.
Please note, this record should ship out on or around 1st March. If you order records together with it they will also be shipped at that time.
John Peel Session 7 inch pack
Pre-order the Lamacq and Peel session together. Prices include P and P.
John Peel and Steve Lamacq Session 2 x double seven inch pack