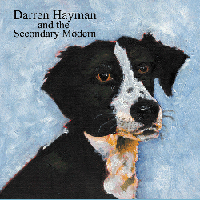 Originally released 2007 on Track and Field.
Darren Hayman presents his second solo album and a new backing band. 'Darren Hayman and the Secondary Modern' was recorded between Summer and Winter 2006 and features his touring band from that period; Amos Memon (Fanfarlo, Tompaulin) on drums, Dave Watkins on banjo and Simon Trought (Tompaulin) on bass, percussion, mandolin, backing vocals and acting as recording engineer.
The record also features a whole host of special guests including Dave Sheppard (Ellis Island Sound), Galia Durant (Psapp), John Howard (reclusive 70's songwriting genius), Wesley Gonzalez (Lets Wrestle), David Tattersall (The Wave Pictures), Mark Brend (Farina) Terry Edwards (Scapegoats, Tindersticks, Higsons), Pete Astor (Loft, Weather Prophets).
The idea for this album was to make some lively rock and roll. All of Darren's recent releases have been intensive, home-recorded affairs; for this record, Darren decided to go to a recording studio and piece together an album quickly with little preparation. Some of the songs (Let's Go Stealing, The Wrong Thing) were improvised quickly by Darren, with Amos playing along on drums and the rest of the song being written afterwards. On Apologise and Pupil Most Likely, Darren assembled a group of musicians who had not previously met or heard the songs and recorded them in 8 short hours.
None of this is to suggest that this album is slapdash. The lyrics as usual are precise, emotive, direct, heartbreaking and amusing all at the same time. The theme of suburban ennui and aspiration from his last two albums continue this time with a particular focus on schools and education inspired by Darren's recent short career as an Art Teacher. Other songs focus on the perils of cheap engagement rings, the need for clearer language in love letters, and the Higgins versus Reardon snooker final of 1982. Also recorded during these sessions was the single, Bad Policewoman.
Darren Hayman and the Secondary Modern – Related Singles
Bad Policewoman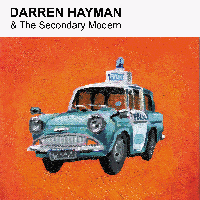 Bad Policewoman/Your Heart 7″ Vinyl
Recorded during sessions for the album Darren Hayman and the Secondary Modern. The two songs on this 7-inch do not appear on the album. The b-side features Terry Edwards on saxophone. Limited to 500 numbered copies.
Buy Bad Policewoman on 7-inch