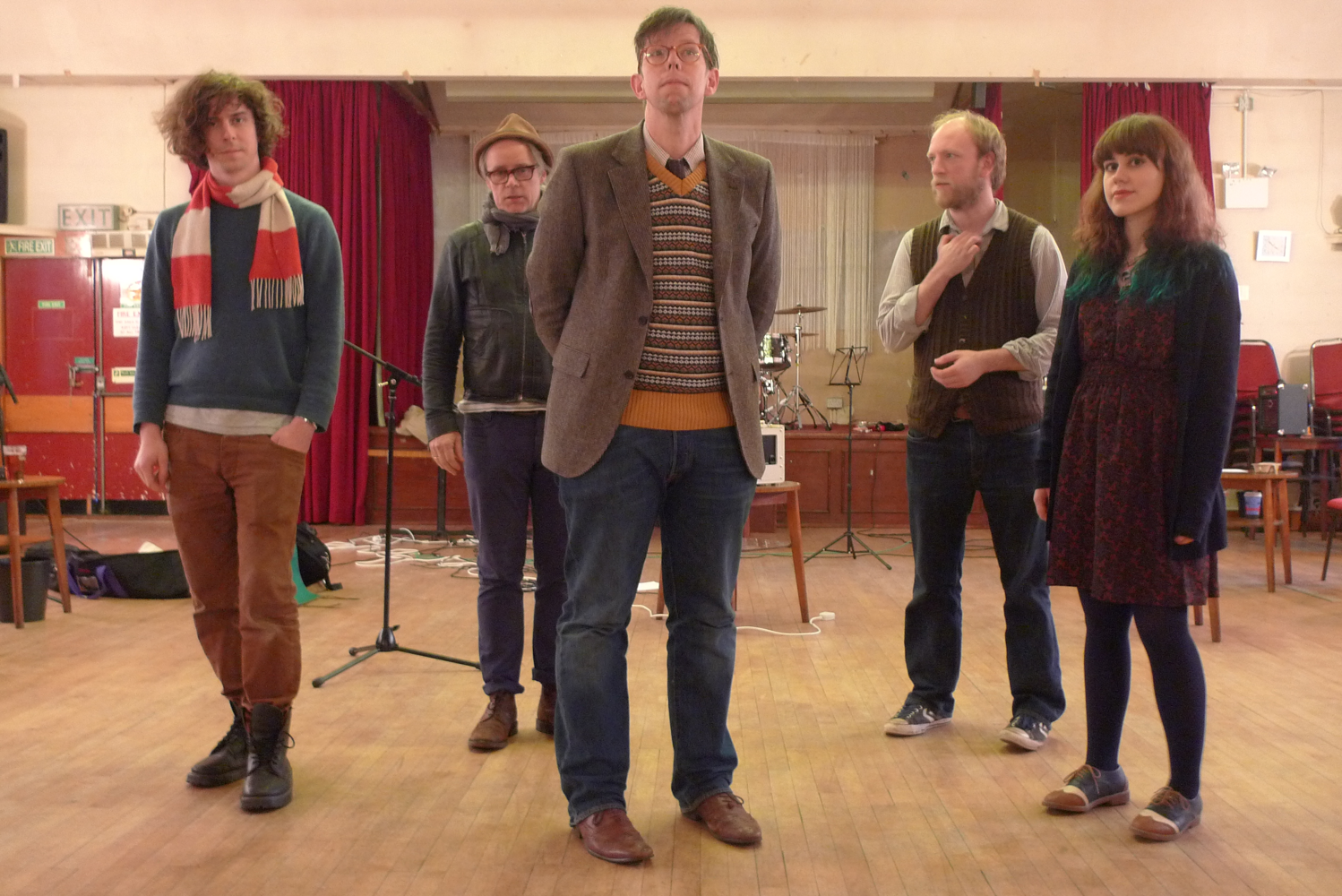 Listen to "Henrietta Maria" here (feel free to share!):
https://soundcloud.com/fortuna-pop/henrietta-maria-by-darren
Darren Hayman releases a special four-track EP for Record Store Day (Saturday April 20th) entitled Four Queens, available on limited edition coloured vinyl 10″ and digital. The EP follows on from his critically acclaimed album, The Violence, released on Fortuna POP! last year, which has spawned an ongoing fascination with English history.
Comprised of one track from The Violence, the outstanding 'Henrietta Maria', plus three new compositions, the EP features (as the name suggests) songs about a quartet of English Queens. Sung from the perspective of King Charles I as he serenades his French Queen, 'Henrietta Maria' is beautiful and touching, and somehow Hayman manages to indulge in a brief history lesson without ever compromising his lyrical meter or the song's integrity.
Elsewhere, 'Nine Day Queen' deals with the tragic tale of Lady Jane Grey, who reigned for a mere nine days before being beheaded at the tender age of 17. 'Eleanor Of Aquitaine' tells the story of a monarch who was Queen of both England and France who, as well as marrying two kings gave birth to two, lived to 80 (outliving all but two of her ten children) and caused a whole lot of trouble along the way. Perhaps the standout track here though is 'Elizabeth The First', which sees Elizabeth Morris from Allo Darlin' taking lead vocals over Hayman's plaintive backing.
As The Violence so clearly showed, Hayman is a master craftsman at the top of his game, and this EP continues the remarkable quality of his recent releases with these four, finely wrought royal vignettes.
Darren is planning a year of monthly shows at London's Vortex Jazz Club, showcasing different albums and themes from his career. Details to come soon.
For press info please contact Lucy Hurst at butilikeyouPR | butilkeyou.co.uk