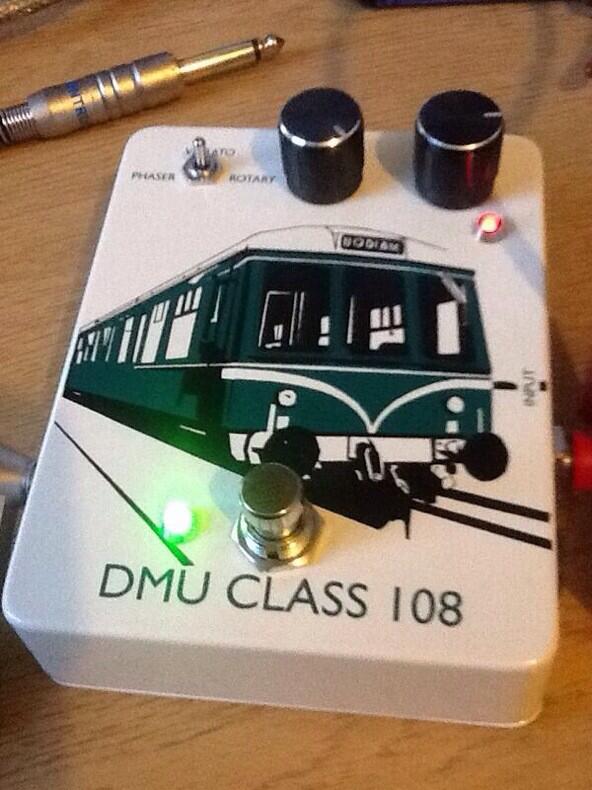 People who have been following me on Twitter will know that I've been collaborating with both Sleeping Dog FX and Made By Mike Pedals to design some unique, custom guitar pedals. These have been mostly for my own use but with this latest Vibrato pedal we thought someone else might want to own one.
It's customized with artwork by me, a drawing of my favourite train in fact! A first generation Diesel Multiple Unit.
There is only one of these! Buy directly from Sleeping Dog FX here.
Here is a video of me demoing a non custom version of the pedal.
Maybe it is so unique that it's only meant for one person. Me. But I thought maybe someone else would like it.
When ordering, make a note saying you want the Darren Hayman version of the pedal.