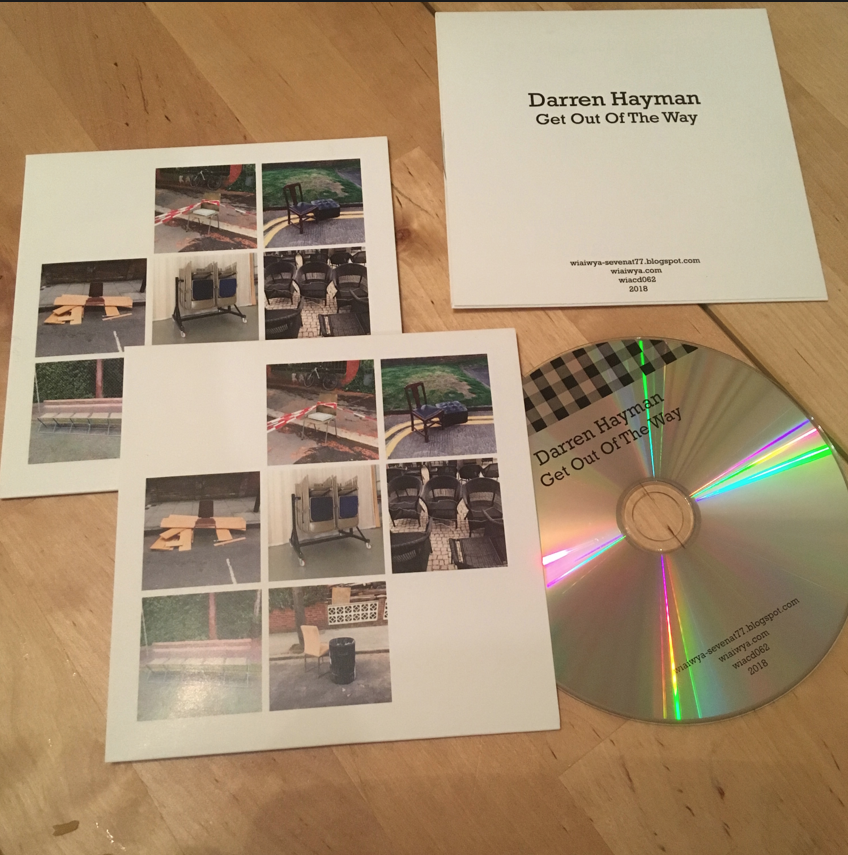 This 77 minute piece of music was written for an exhibition by artist and sculptor Finn Thomson. Thomson was artist in residence in Harlow, new town, the subject of Darren's album 'Pram Town'.
Thomson's work deals with people's reading of public sculpture and he commissioned Darren to provide some music for the installation.
Darren constructed this music out of found sounds in Harlow. The centre of which is a beep emanating from a closed BHS. The piece stand as some kind of updating or sister piece to Pram Town.
We really only have about ten of these and aren't sure if we can get more. Order quick!
Order 'Get Out of the Way' on CD INCLUDING POSTAGE AND PACKING
sold out!