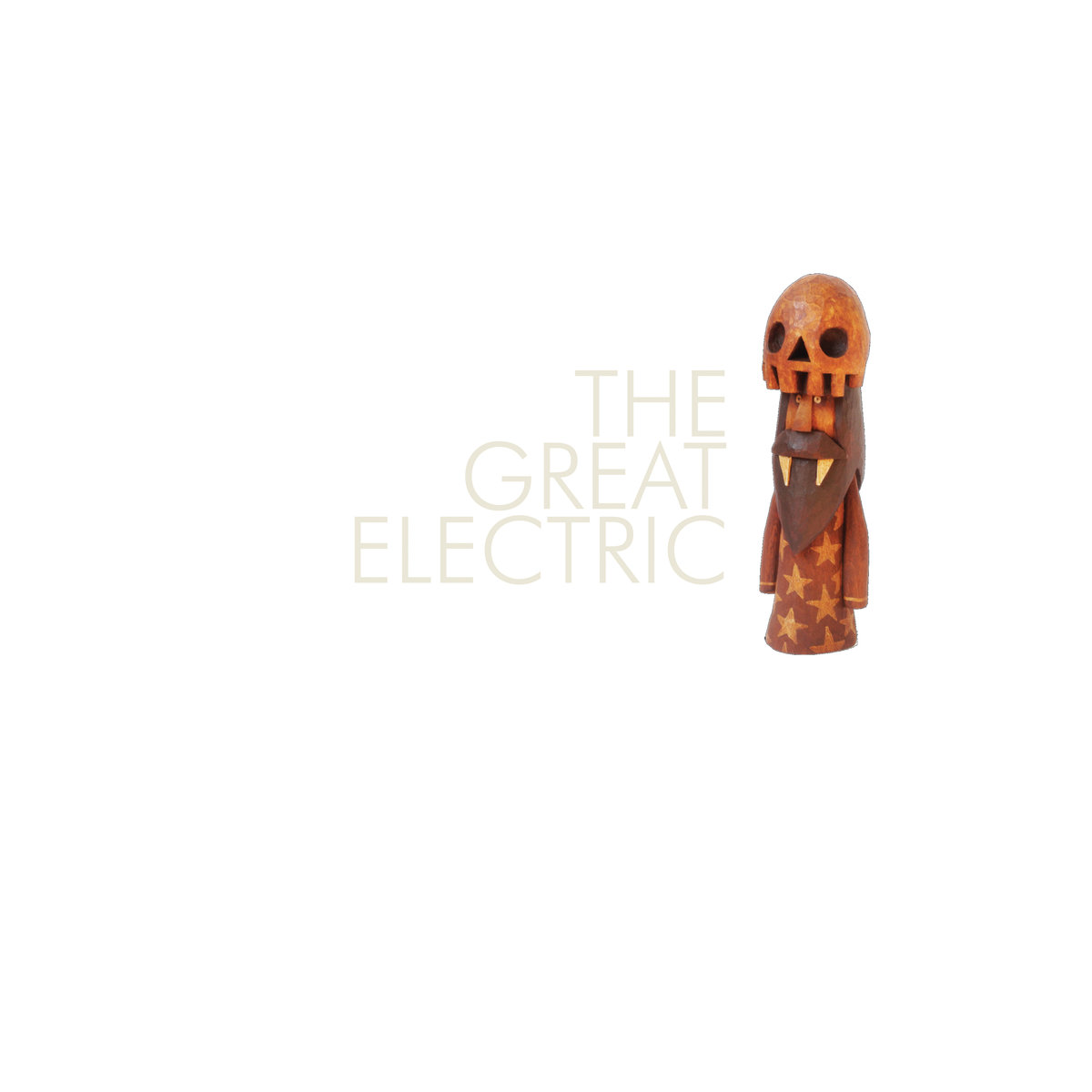 The Great Electric was formed in the winter of 2012 by Malcolm Doherty (Guitars, FX), Rob Hyde (Drums), Darren Hayman (Synth),  and Pete Gofton (Bass/Production). Alumni of bands as diverse as Hefner, Kenickie, GoKart Mozart & Mum and Dad, the band was united by a love of the classic German electronic and progressive acts of the 1970s coupled with the pop music sensibilities, hooks and production of 90s bands such as Stereolab, Quickspace and Electric Sound of Joy.
Limited to 300 copies
Tracks
A1 Encarta
A2 Music And Colour
A3 Night Music
A4 Mope
B1 Top Of The Tower
B2 Mount Nod
B3 Fata Morgana
B4 All These Words Are Yours
Recorded by Pete at Wang Computers, except tracks A1, A3 and B2, recorded by Alex Wastnidge at West Wing.
On this record you will hear:
Mellotron M400, Moog Rogue, Wurlitzer EP200, Sequential Circuits Prophet 5, Roland RE201 Space Echo, Moog Source, Roland Juno 60, Eurorack Modular, Jen Electronics SX-1000, Anturia Minibrute, Jenco Vibraphone, Fender Telecaster, Gretsch Single Anniversary, Fender Mustang Bass, Gibson J160, Slingerland & Premier drums, Zyldjian & Paiste cymbals.
Order The Great Electric on vinyl with download code INCLUDING POSTAGE AND PACKAGING