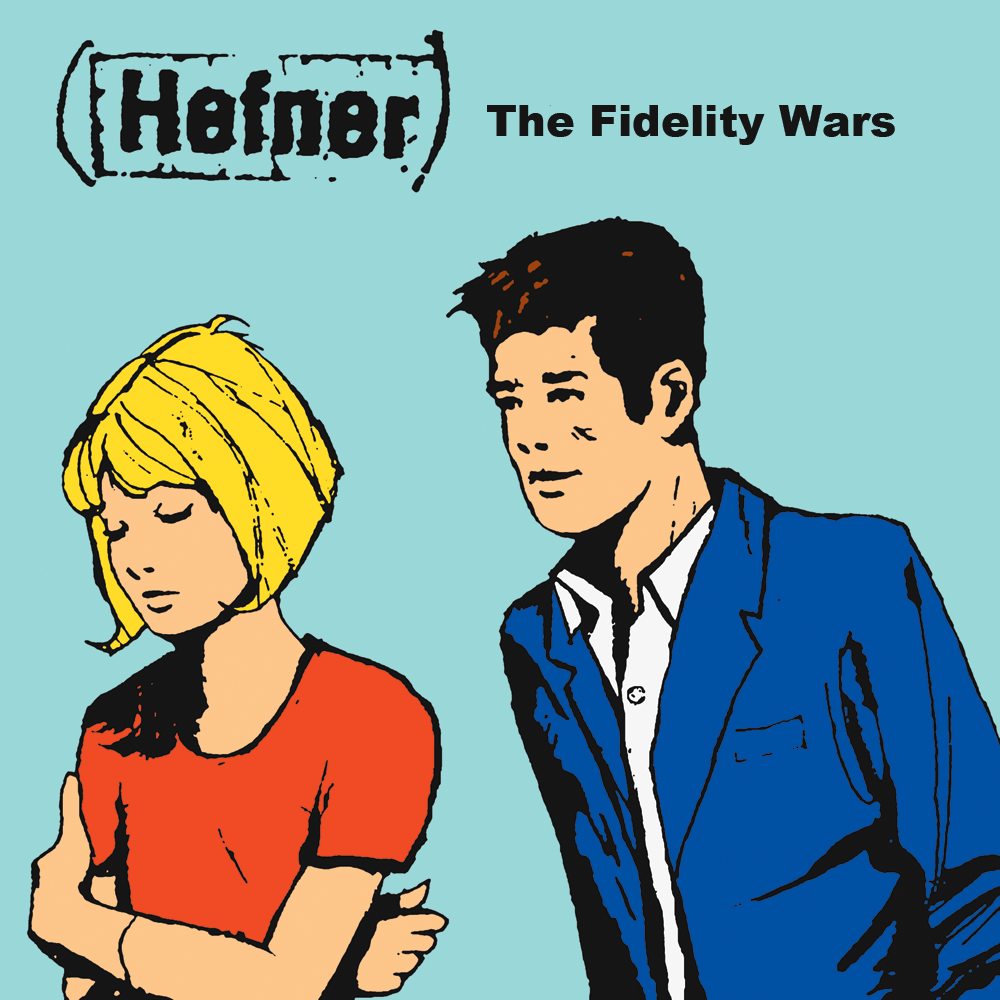 Another repress for Hefner's second album.
It remains many people's favourite album of Darren's. Odd and angular, it is a brutal reading of falling and out and in of love and contains his most well known songs.
The CD re-issue is almost as desirable with 29 extra tracks b-sides and outtakes.
NME – "'The Fidelity Wars' is a treasure and comfort for anyone who's set out on the bumpy road to love, and gotten distracted by the scenery along the way."
Pitchfork – "Lots of bands write songs about girls. Some bands don't write anything but songs about girls. And then there are those select few bands that elevate writing songs about girls to a hallowed art form. If David Gedge (erstwhile Wedding Present leader and current Cinerama frontman) is the president of this club, then Darren Hayman, the cocky leader of Hefner, is surely the up- and- coming VP."
Order now, prices include P and P.
Please take care to choose correct worldwide location.
Fidelity Wars Black Vinyl
Fidelity Wars 2CD set with 40 songs including b-sides and unreleased songs