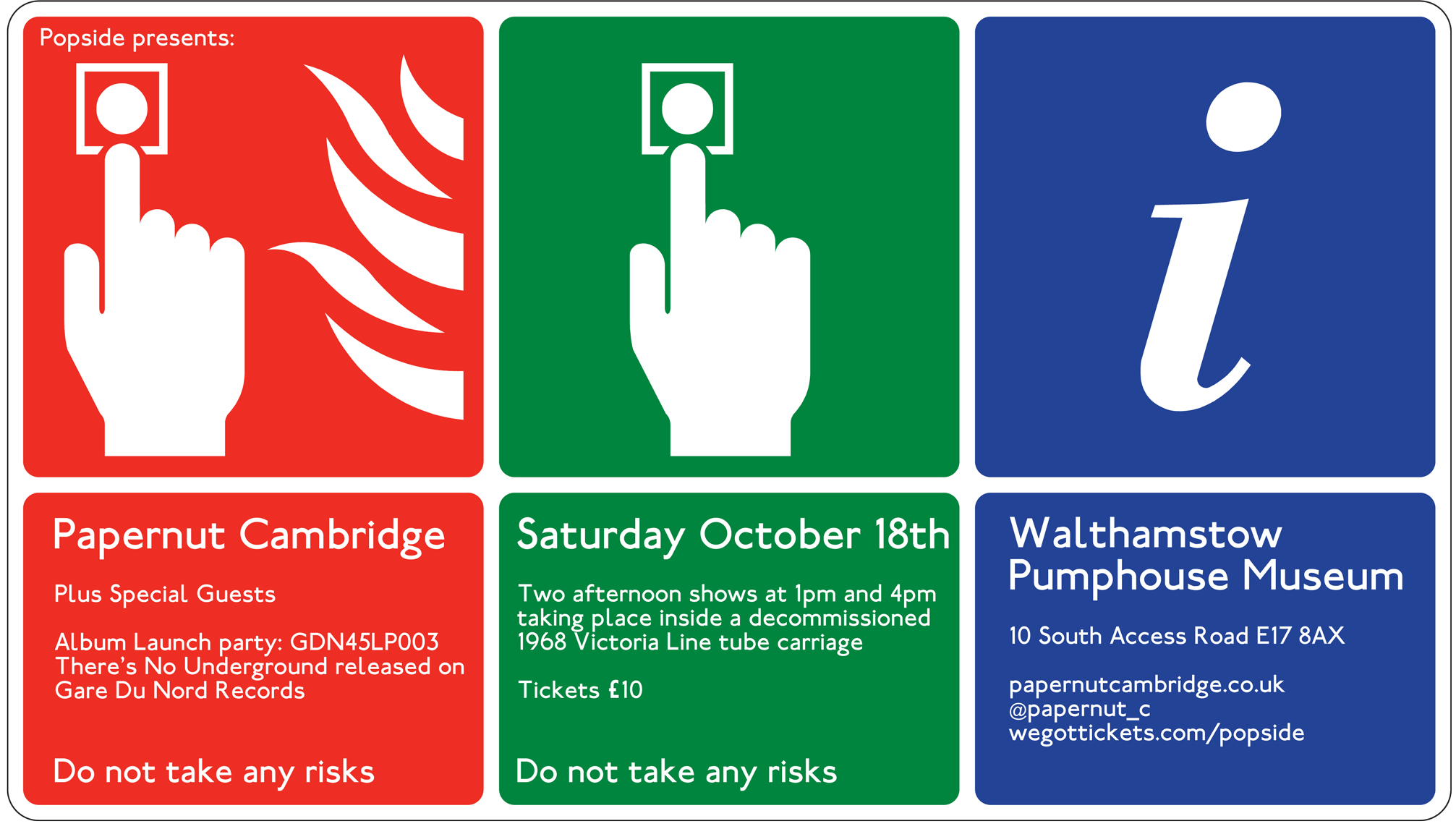 As some of you may know, one of my favourite bands at the moment is Papernut Cambridge. I'll admit they are friends and I also do get to play with them. I play drums live and on the record I contribute saxophone and synths.
They really are strangely familiar but also completely unique. Like all the best bands they create a magical world where only they exist.
They are about to launch their new record on a 3 seven inch boxset with free download. That's the type of band they are.
The album is called 'There's No Underground' and will be launched at a special show on a disused underground train in Walthamstow on the afternoon of Saturday 18th October. There are two different times you can book for due to the restricted nature of the venue.
I'll be there, playing drums, singing my socks off.
Show 1: 1.30pm
http://www.wegottickets.com/event/287905
Show 2: 4.30pm
http://www.wegottickets.com/event/287908