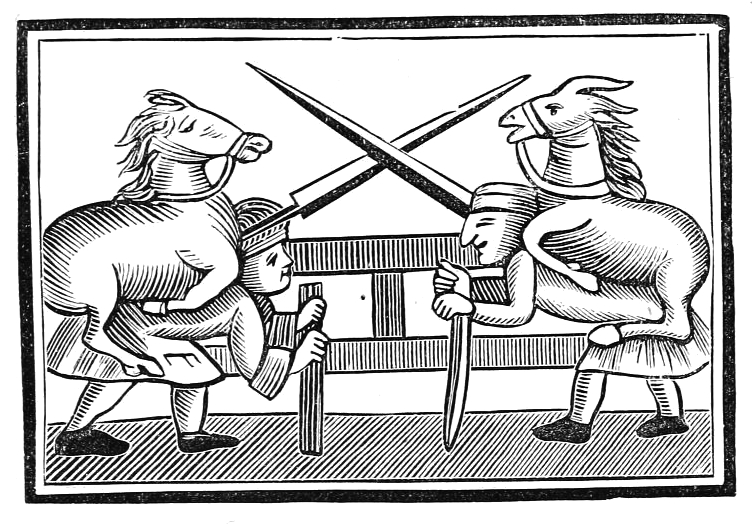 When playing the song Impossible Times from the Violence live, I have been introducing it with a speech about how every age views itself as the nadir of history. That things have never been as bad as they have in the present.
During the English Civil Wars in the seventeenth century this manifested itself as the idea of 'The World Turned Upside Down'. On my collection of Bugbears this is illustrated in the song 'Impossibilities' a list of incongruities and …well impossibilities.
Here are some woodcuts from the era via The New Inquiry.
Original article here
The World Turned Upside Down
By THE PUBLIC DOMAIN REVIEW
The Public Domain Review is an online journal and not-for-profit project dedicated to showcasing the most interesting and unusual out-of-copyright works available on the web. You can explore our curated collections of curiosities and our fortnightly articles from leading scholars, writers, and artists at publicdomainreview.org
A series of woodcuts from an 18th century chapbook entitled The World Turned Upside Down or The Folly of Man, Exemplified in Twelve Comical Relations upon Uncommon Subjects. As well as the amusing woodcuts showing various reversals (many revolving around the inversion of animal and human relations) there is also included a poem on the topic. The chapbook is reproduced in the wonderful Chapbooks of the Eighteenth Century (1882) edited by John Ashton, which brings together hundreds of facsimiles of 18th century chapbooks upon a huge range of subjects. All images are from the book housed at the Internet Archive, donated by University of Pittsburgh Library System. Click images to enlarge.
No title
Not Title
The ox turned farmer
Old Soldier Turned Nurse
The mad squire and his fatal hunting

The reward of roguery – or the roasted cook

The sun, moon, stars, and earth transposed

The water wonder or the fishes lords of the creation

The horse turned groom
The Honest Ass and the Miller

Gallantry – a la mode – or the lovers catched by the bird
The Ox Turned Butcher