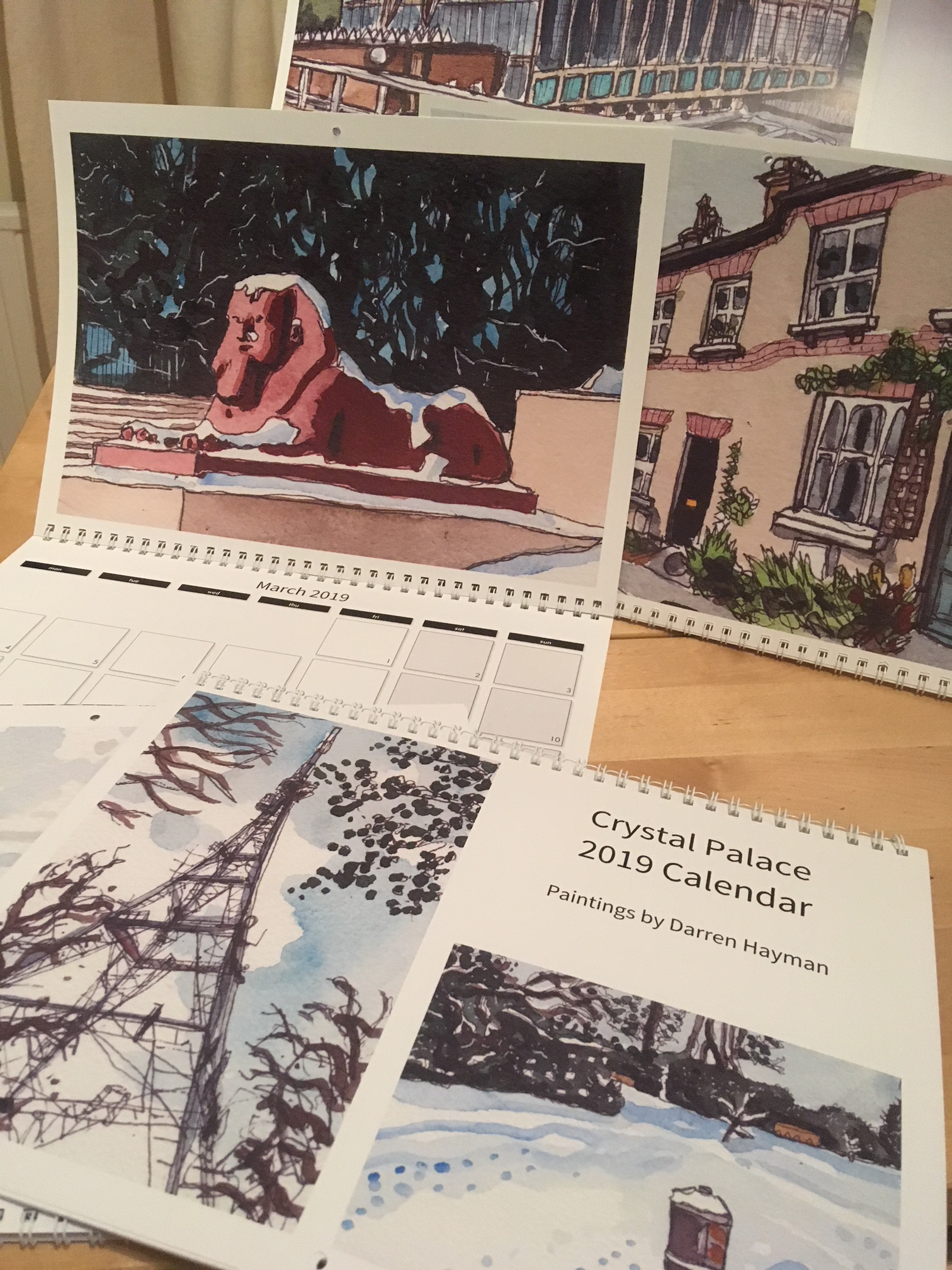 A spiral bound 2019 calendar containing 15 of Darren's paintings of the Crystal Palace area of London. Printed on 300gsm (cover) and 170gsm (silk Leaves).
Limited to only 100 editions the calendar comes in a white gift envelope inside its postage packaging.
The paintings are taken from Darren's original postcard paintings made around south London.
Order Crystal Palace 2019 Calendar by Darren Hayman (Price includes P and P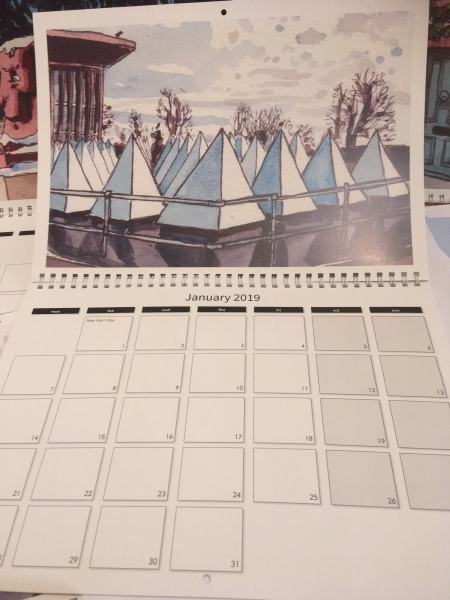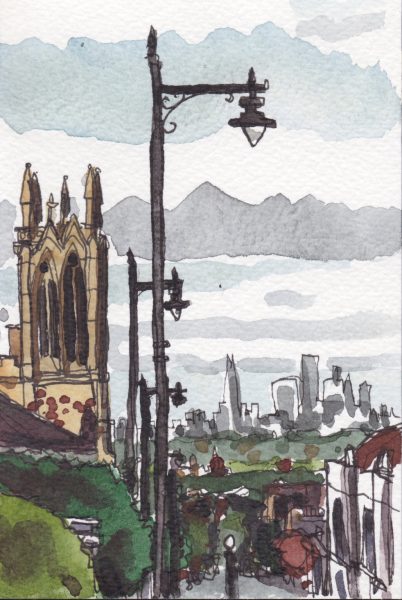 I've tried a couple of times to group together some train related songs. Recently I was asked to write a song about my favourite train which is the Class 108 Diesel Multiple Unit. I like it because you can see out of the front window.
Making this song inspired me to revisit some old train songs I had and prepare them for release.
The picture disk has sold out from me but I still have the CD version with 8 new songs.
Here's a video for 'Class 108 Diesel Multiple Unit'.
All prices include Postage and Packing.
Buy the CD here.
Or buy download for £7