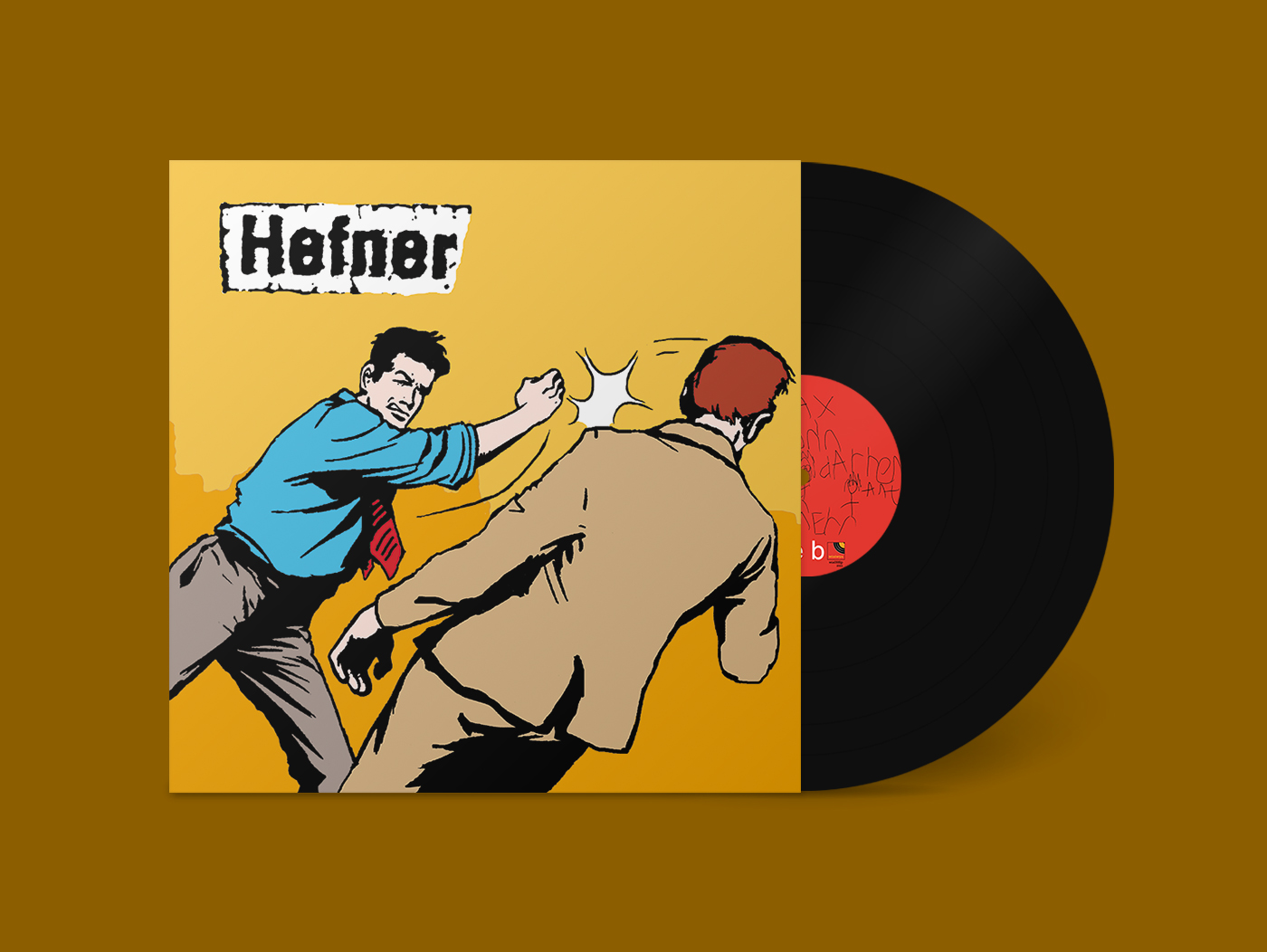 Hefner's third long player, We Love The City was initially released on 16th October 2000 and will be getting a vinyl re-issue (on cult indie label wiaiwya) on 18 Feb 2022. Available on black.
On 26th August 2000 Good Fruit, the first single to be taken from the album, peaked at number 50 in the ACTUAL charts
28th October 2000 the album peaked at number 92 in the album charts
And four tracks from We Love The City made it to Peel's Festive 50 at the end of the year:
The Greedy Ugly People #7
The Day That Thatcher Dies #12
Good Fruit #15
Painting And Kissing #44
"We Love the City was Hefner's commercial and creative peak.
Having cleared a large backlog of songs on the band's first two albums and various B-sides, for their third Darren Hayman wrote a new set of songs, loosely themed around love in the capital city. We Love The City eschews the band's former broken indie-folk sound in favour of a bouncy, urban, blue-eyed soul, and an expanded line up including Hammond organs, Wurlitzer pianos and brass sections.
Songs like 'Greedy Ugly People', 'Good Fruit', 'Painting and Kissing' and 'The Day that Thatcher Dies' are typical examples of the direct, infectious, intelligent style that endeared Hefner to so many. The album's narrative is conceptual and played out by a retinue of vividly drawn characters, but at heart this is Hayman's most personal and focussed work.
Always championed by John Peel, promotion for this album culminated in a full, real time performance show session, broadcast live from BBC Maida Vale (now available elsewhere as the album Maida Vale)."
Simon Tyers – The Line Of Best Fit
Make no mistake, this band is adored – maybe some people like nothing better than listening to ditties about characters whose personal life is far worse than their own.
Alan Woodhouse, NME
Order We Love the City on black vinyl here!
Please take care to choose correct worldwide location.
We Love the City Black Vinyl (including download)
You can also buy the download from Bandcamp here…