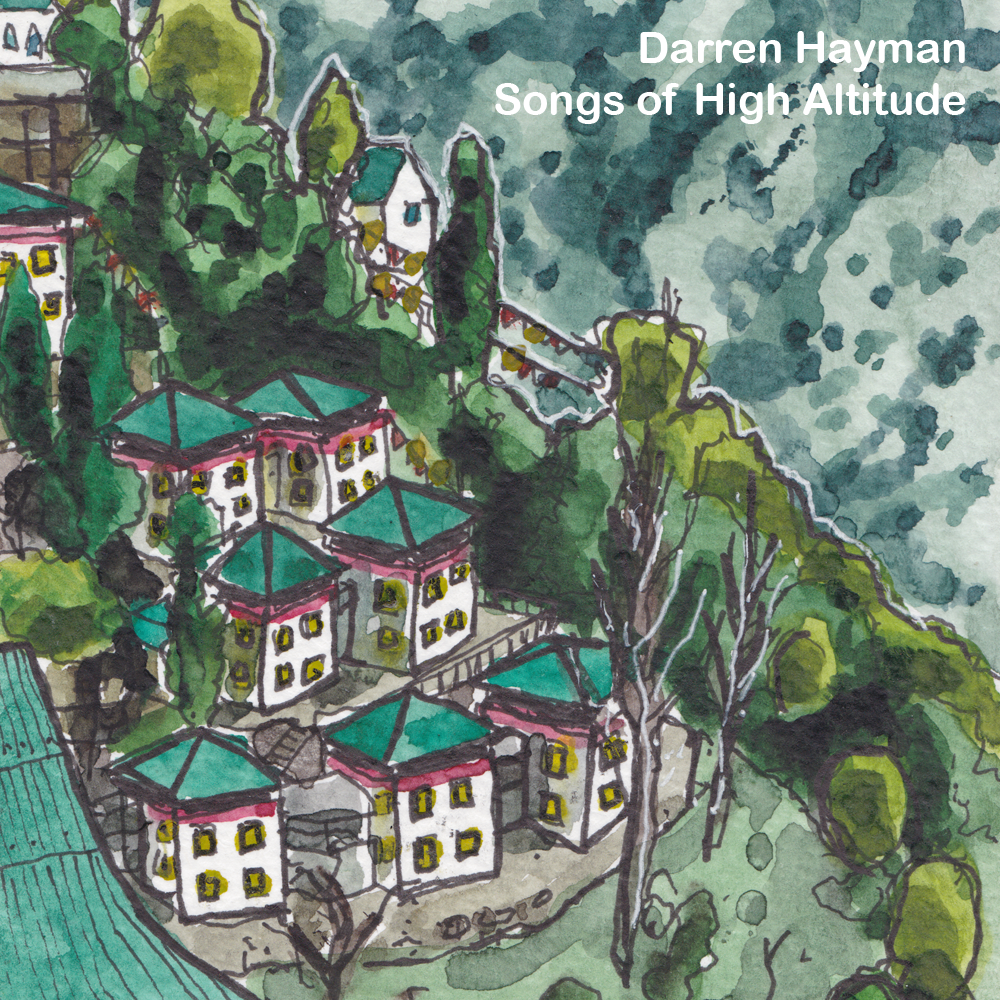 In the two decades since he fronted indie heroes Hefner, Darren Hayman has established himself as a prolific and acclaimed solo artist, with many of his projects having a powerful, often literal focus on location, history and community.
After a recent release focused around the Apollo astronauts and his previous mammoth Thankful Villages project, Hayman is releasing a delightful travelogue album written and recorded during and after a visit to India in early summer 2019.
The collection of instrumentals (apart from one track with lyrics) is called Songs of High Altitude, and comes complete with a digital booklet of notes and paintings from the trip.
A few words on the format of this release from Darren…
"I do understand that a lot of my audience would prefer a physical record or CD. I just get so behind with things. I know it's a brag but I really do write a lot of songs. Writing songs is like a cure to my procrastination, or perhaps more accurately, writing songs IS my procrastination. I tend to to do that instead of doing the long winded business of releasing them. I have a hard drive here with at least 5 unreleased albums going back over the past ten years. The fact that they are unreleased is no reflection on their quality. It's luck and circumstance as to what comes out.
Anyway, I thought it would be fun for a change for people to hear the most recent thing I'd done. I made this earlier this year. Try not to think less of it because it's a download. I just wanted to do it as an experiment. No press, no reviews, no manufacturing, boom, here it is.
Hope you like.'