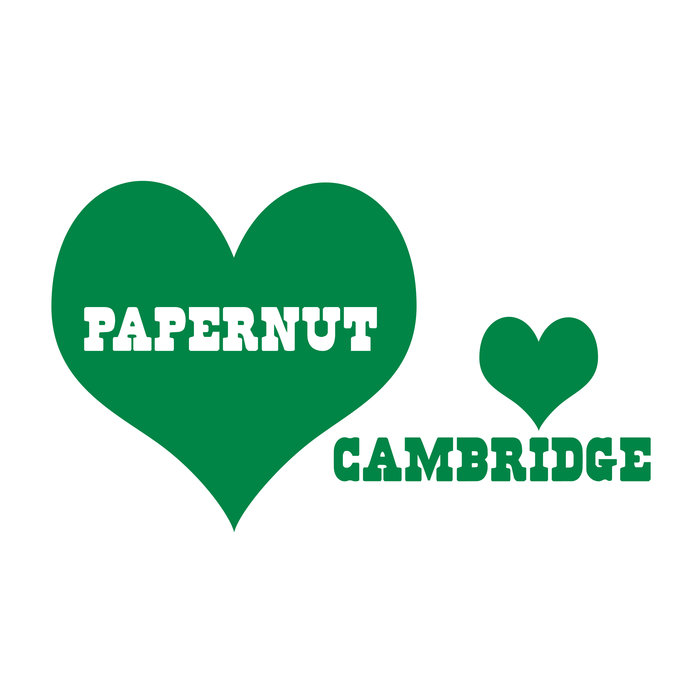 This is a beautiful album, packaged beautifully. I play drums on it and sing a bit, I probably do some other daft shit on it as well.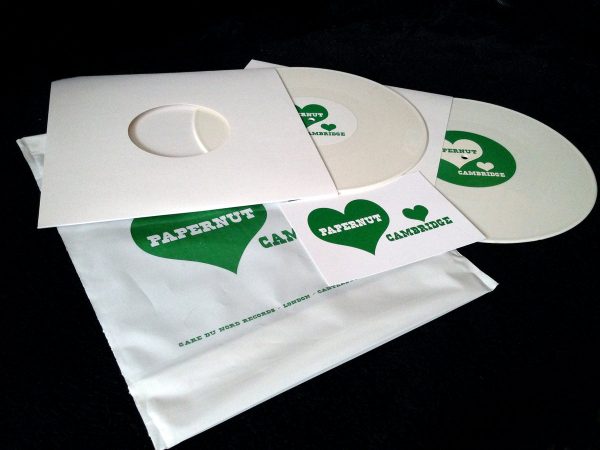 The album on 2 x limited run 110g white vinyl 10″ records in plain white disco bags (one hole) with a postcard insert, all inside a printed 11″ x 14″ degradable white plastic carrier bag. Green/white artwork throughout.
Buy Love the Things Your Lover Loves on vinyl with download code INCLUDING POSTAGE AND PACKAGING
CD version/mixes of the album in green/white CD wallet with green/white onbody printing.
Love the Things Your Lover Loves on CD INCLUDING POSTAGE AND PACKING
Buy the album on download direct from Papernut Cambridge…